Saint Trading Cards!
A friend just pointed out a new saint trading card company, saintcard.com, which offers packs of Saint trading cards that teach facts about a saint's life; when the saint lived, the feast day of the saint, the role of the saint in the Church's history, etc.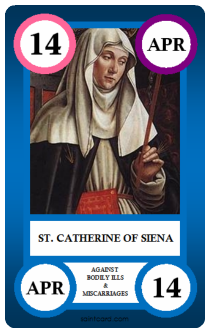 Give their website a look and see if you might want to add some Saint Cards to your trading card collection :)
I, Jeff Geerling, was not given any compensation or merchandise for writing this post. Just to be clear!