Athanasius in Technicolor!
Saint:
Date: 7/18/2009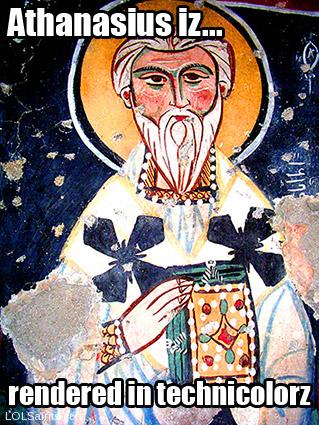 And he seemz content!
And how 'bout that unibrow?
Athanasius, was a great and effective bishop who helped defend the Church against the heresy of Arianism (denying Jesus' divinity, saying he was not equal with God the Father). Read a whole lot more about this spiritual and intellectual giant on the Catholic Encyclopedia.