Beard Pull
Saints:
Date: 3/3/2009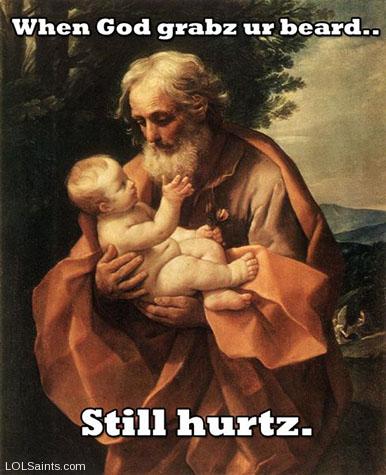 It still hurts when God pulls.
Jesus is just playing around with Joseph's beard. This painting depicts a scene that, in my opinion, is very moving, and beautiful: Joseph holding the infant Jesus. The infant Jesus is almost always seen with Mary, and, while that's a beautiful scene for veneration, I always wonder where Joseph was hanging around... maybe he was the one capturing the moment in all those Mary/Jesus pictures!
Saint Joseph is a man of few words, at least, according to the Bible. But he was also a man and a saint of great virtue. Probably the best 'family man' that ever existed besides Jesus himself!