Cafeteria Catholicism
Saint:
Date: 3/28/2009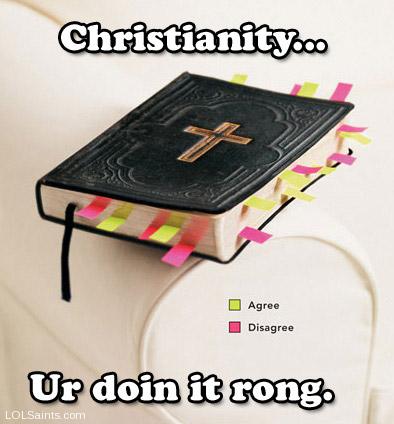 Faith is not a cafeteria.
And thus is borne many an online debate ;-)
In all seriousness, though, the topic of 'cafeteria Catholicism' is often brought up by family, friends, etc. because of the apparent controversiality of many Church teachings.
Do we have to have a complete understanding of every aspect of what we believe in? No. Do we need to have the faith of a child, accepting there are some issues that, even if we don't have a full grasp of what's at stake, the Church in her wisdom has a good reason to teach about? Yes.
The issues of sexual morality and abortion are probably the two most hotly debated areas of Catholic teaching... and we as Catholics must be careful to not let our own human weakness and ignorance get in the way of giving our full assent to the will of God, especially in those areas where Catholic teaching collides head-on with what the world proclaims.
Even though a physicist has almost no understanding of what 'gravity' actually is, he must make assumptions based on his belief that gravity exists, and creates a force that attracts objects together. We as Catholics must learn to accept certain tenets of the faith that is not necessarily comprehensible—the meaning of human life and immortality, the existence of God, and the Passion, death and Resurrection of Jesus Christ, to name a few.