Director Vincent
Saint:
Date: 6/8/2009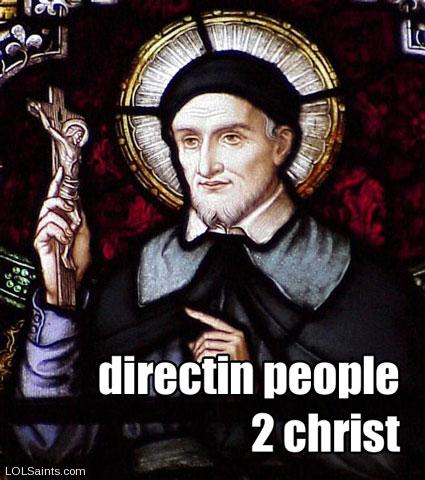 Ur doin priesthood rite!
This guy did it all. He was born to a peasant family, educated by some of the wisest minds in Europe, tutored children of a very influential couple, went on a secret mission from Henry IV, performed many works of charit, served as a parish priest, founded an order dedicated to teaching and to evangelizing, and became a saint in the process!
In all his acts, he performed the work of Christ, and for this, he is known as a patron of priests... and the patron of this "Year of the Priest." He is also the co-patron of the Archdiocese of Saint Louis (the "Rome of the West," and, according to LOLSaints' founder, the best Archdiocese with an arch in the world!).
Read more about Saint Vincent de Paul from the Catholic Encyclopedia.