Holy Bowling
Saints:
Date: 9/24/2009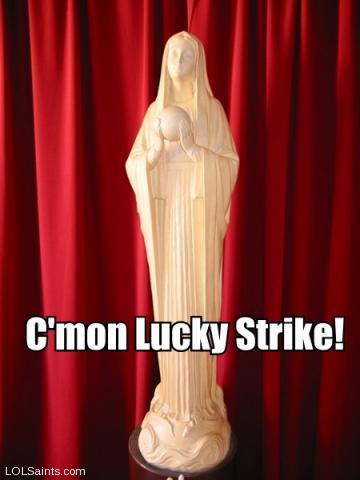 Can haz bowling ball?
During her second apparition to Saint Catherine Labouré, Our Lady of the Miraculous Medal appeared to be holding a golden globe [sic], representing the whole world, but most especially representing France, and presenting this globe to the Heavens.
Mary gave Saint Catherine Labouré the Miraculous Medal, which is to be worn and cherished by those who wish to receive special graces which flow from Our Lady, and the medal is still worn by many today. If you'd like more information on the Miraculous Medal, please visit the Shrine of the Miraculous Medal's website.
You can get your very own miraculous medal from Aquinas and More!