Lettuce Pray
Saint:
Date: 10/6/2009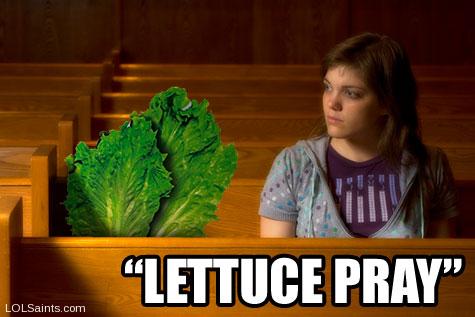 Or was it, "Let us pray"? I always get that confused...
Speaking of such liturgical words, it would be good if you could begin to read through the wealth of information the USCCB has released concerning the new ICEL translation of the Roman Missal (the Mass texts): Roman Missal website.
It is important that you know what you are saying when you attend such a glorious and wondrous event as a Holy Mass, and what better time to rededicate yourself to the Mass than when a new translation is released?
Head of lettuce from Vegetables Growing; Pew gal from Bah Humbug.