Michael Grounds Satan for Eternity
Date: 5/1/2010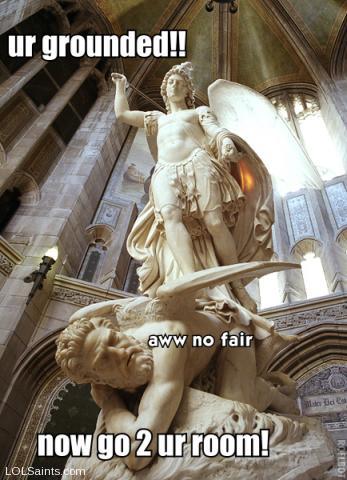 If all Satan got was a spanking he'd be getting off easy...
As well as mentions in Revelation 12 and Jude 1:6, the vivid image of St. Michael the Archangel as the one to personally throw the prince of darkness into hell is recited in the popular Prayer to St. Michael:
Saint Michael the Archangel, defend us in battle, be our protection against the malice and snares of the devil. May God rebuke him we humbly pray; and do thou, O Prince of the Heavenly host, by the power of God, cast into hell Satan and all evil spirits who prowl through the world seeking the ruin of souls. Amen.