Oops! Shrink Ray = Bad Idea
Date: 2/26/2009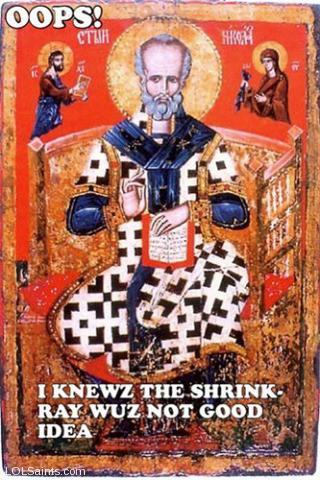 Shrink-Ray Fail!
Icon of St. Nicholas, Archbishop of Myra in Lycia, and Wonderworker, from Sarajevo Church of the Holy Archangels (Old Orthodox Church).
"Old Saint Nick," as we call him here in the West, lived during the 4th century, and performed many great deeds of kindness, including rescuing some women from being enslaved, giving gifts to the poor and to strangers, and miraculous deeds.
Tempera on wood 59×39 cm, Andrija Raičević, 1641.