Thankful Angels
Saint:
Date: 8/23/2010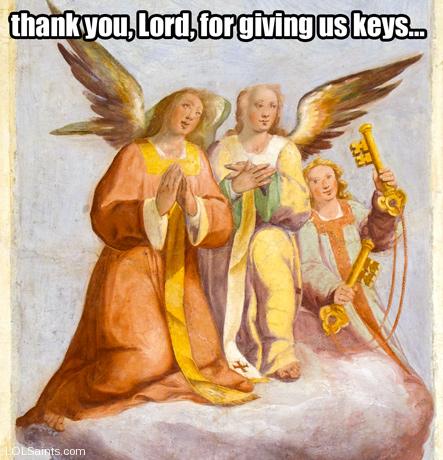 They are bright, and gold, and very large!
This image comes from one of the thousands of frescoes inside the Vatican halls, and depicts angels holding the keys to the kingdom, which were given by Jesus to Peter and his successors:
"And so I say to you, you are Peter, and upon this rock I will build my church, and the gates of the netherworld shall not prevail against it. I will give you the keys to the kingdom of heaven. Whatever you bind on earth shall be bound in heaven; and whatever you loose on earth shall be loosed in heaven."