This is too small
Saint:
Date: 8/30/2010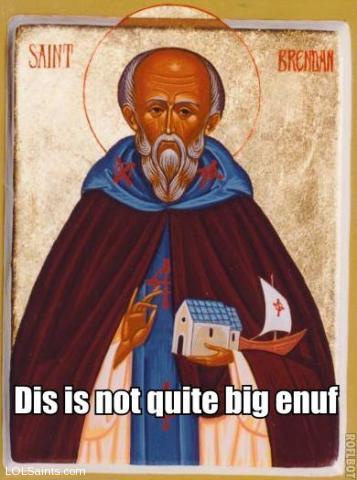 But God always provides.
St. Brendan was born in the 5th century in Ireland, and was ordained a priest in the early 6th century.
St. Brendan supposedly went on a 'great voyage' to a distant island where he found many new ideas and tools, but there is, sadly, no proof (it seems to be mostly a historic legend). However, he did found a monastery, pray a lot, set up many Churches, and was known for his apostolic zeal.
Picture taken from here: http://www.allmercifulsavior.com/icons/Icons-Brendan.htm
St. Brendan, patron saint of navigators.