Water Bombz [Updated]
Saints:
Date: 7/2/2009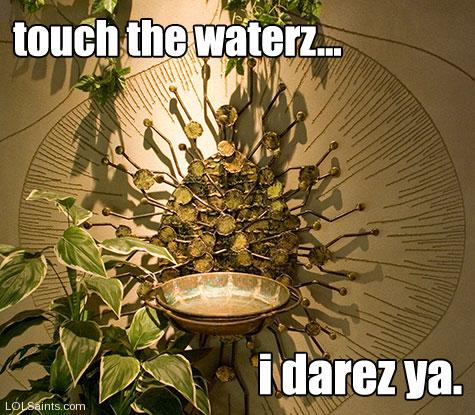 Umm... what can I say?
[Update:] Check out this image and more insane Church art at the Crescat.
Not much. Maybe the word 'ridiculous'? That's about all I can come up with here.
Anyone else have some, er... shall we say, interesting Church art? Go ahead and submit it using the Submit a Saint form, and tag it with the saints "church" and "art" - let's see what we can come up with!