Why it's so hard to get into heaven...
Saint:
Date: 11/18/2010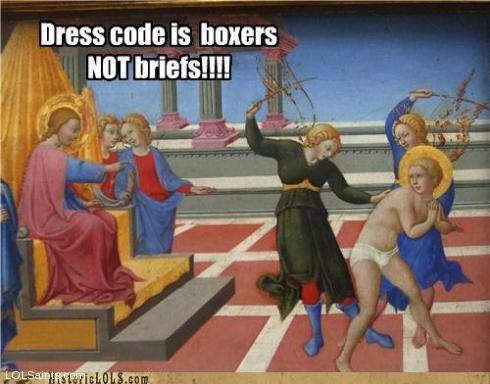 Dress code in heaven very strict. No "tighty-whities" allowed.
Does anyone know the source of this image? Back story? I couldn't find anything on it... Also, I've lost the original submitter's account... so yeah, if you know who sent this in, please ping me.