Building Feast
Date: 11/9/2011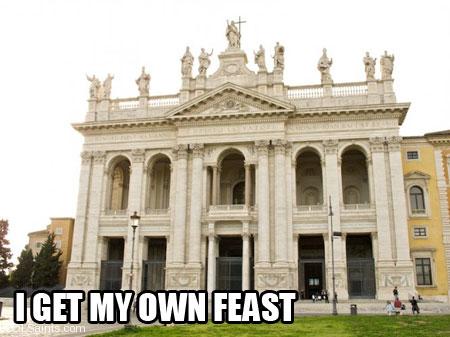 I'm also the Pope's basilica!
How many other churches can be called a 'home parish to all Catholics'? St. John Lateran is a church that has been built and rebuilt over the centuries, starting in the 4th century, and under the altar is the wood table said to have been used as an altar by Peter himself!
You can find some great pictures of St. John Lateran Basilica in Rome here.