Oucheth!
Saint:
Date: 1/28/2011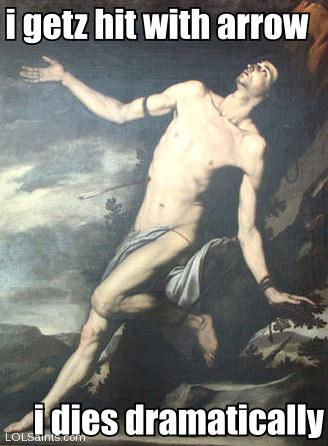 Saint Sebastian, said to be an officer of Diocletian's Praetorian Guard in the 3rd century A.D., was a secret Christian. Bolstering the courage of Marc and Marcellin, both imprisoned confessors of the faith, he was eventually arrested and sentenced to be shot by two archers.
St. Sebastian is the patron saint of athletes!
More on St. Sebastian, from Catholic Online.