Who let the dogs out?
Saint:
Date: 7/12/2011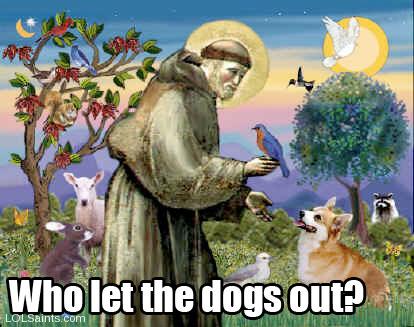 ...and the birds, and the racoons, and the...
St. Francis of Assisi, known as the patron saint of pets, wasn't just an animal lover. He was a faithful and humble man who heard God's call and turned all posessions and his very self over to the service of the Church!
From a rather interesting Catholic site [note: NSFW blog title in link]: "[St. Francis] rebuilt, not one, nor two, but three chapels with his own two hands, founded one of the most influential religious orders, and fostered a true spirit of generosity."