I knew Tinkerbell was Catholic!
Saints:
Date: 5/23/2012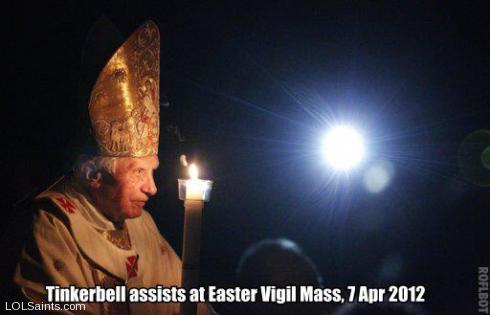 Easter Vigil Mass in Rome celebrated by Pope Benedict XVI
(Of course, Pope Benedict is still alive, so cannot be called a Saint, but he's a great Catholic, and the visible head of the Church, so...).
Photo from National Catholic Register (Facebook page).