Baldz Spotz
Date: 2/6/2009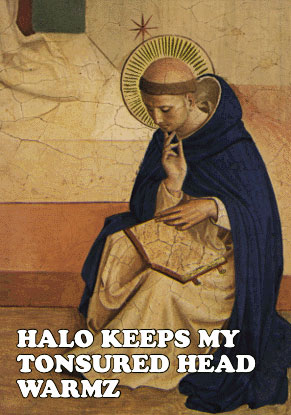 Good fer mi readingz!
Fra Angelico painting, showing Saint Dominicus reading the Holy Scripture and meditating.
The word Tonsure comes from the Latin tondere, "to shear" and was given to men receiving clerical orders. Among the Greeks and Romans such a custom was a badge of slavery. On this very account, the shaving of the head was adopted by the monks. Towards the end of the fifth, or beginning of the sixth, century, the custom passed over to the secular clergy.