Who ate my food?
Date: 3/13/2009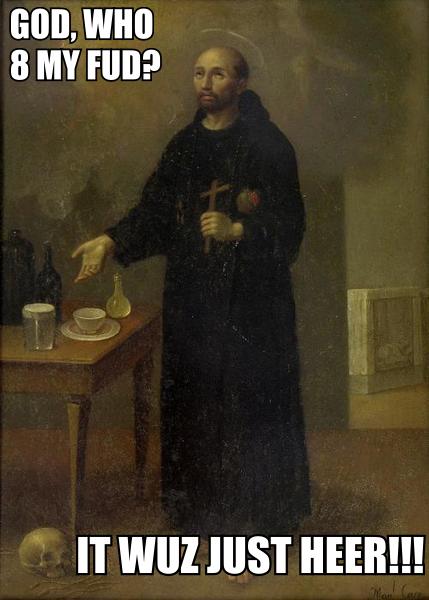 John of God gets hungry.
This painting of Saint John of God is the work of Manuel Caro from the late 18th or early 19th century. Saint John's patronage includes the sick and those who care for them (especially nurses and hospital workers). He founded two orders: the Order of Charity and the Order of Hospitallers of Saint John of God.
He is known to have rescued all the invalids from the Grand Hospital in Grenada when a fire broke out—he passed through the flames unscathed. This miracle is commemorated in the Office for his feast day.