No Shutes
Date: 5/13/2009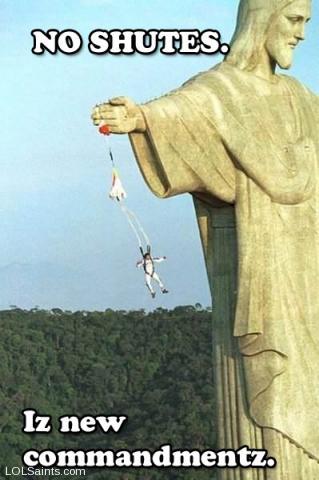 Iz new commandmentz.
This statue is the gift that keeps on giving; we've seen this statue of Jesus (from Brazil) previously, when he was giving proper safety directions. And he is doing so again: no parachuting around these parts!
More on the Christ the Redeemer statue from Wikipedia. Hint: it's huge.