I can haz cannonball?
Date: 5/26/2009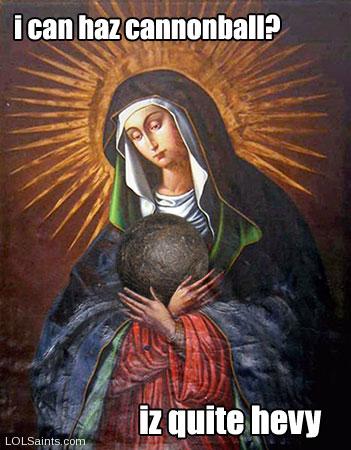 Mary is now happy. She haz cannonball! Of course, she'd rather be holding Jesus... but that's besides the point. Thanks to all of you, readers and saint-submitters, we have collected the most prestigious Catholic blogging award since the ill-fated "Catholic Snipe Hunting" award!
That's right: LOLSaints is the winner of the "Best New Kid on the Block" category of the highly-acclaimed and much-ballyhooed 2009 Canonballs. Go and check out all the winners.
About the Image: Pictured above is Mary the Ostra Brama ("Gate of Dawn"), painted in the 17th century by an unknown Lithuanian artist. See more images like this on the blog A Byzantine in a Postmodern World.